SWOT and Globe One Digital strategically join forces in digital marketing for the tourism sector.
Image
Image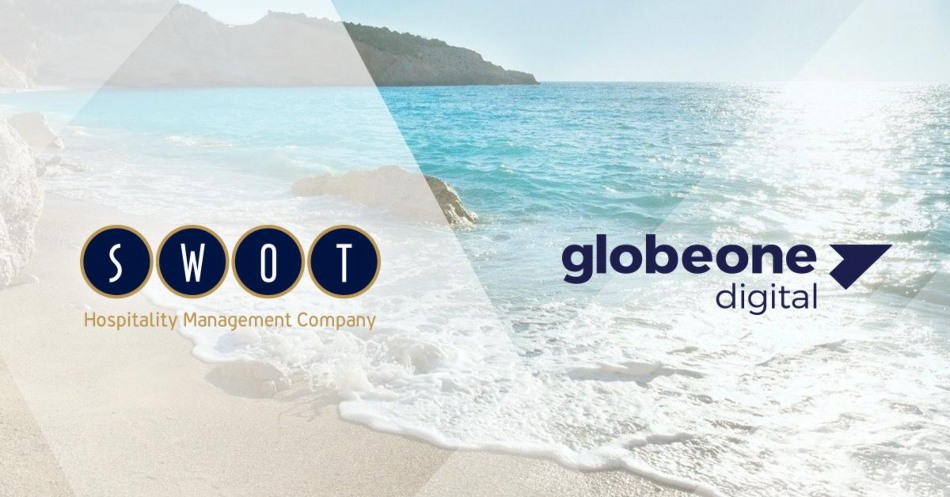 SWOT | Hospitality Management Company and Globe One Digital have announced a strategic partnership in the area of digital marketing & sales and are offering complete, all-inclusive services to tourism businesses that aspire to solidify their online presence and boost their sales.
SWOT | Hospitality Management Company has specialized in and provides services for hotel management, sales & marketing services, advisory services & investment management since 2013. "In a critical moment for the economy, our collaboration with Globe One Digital will create new opportunities and prospects in the tourism sector", said SWOT's founder and Director George Konstantinidis. "By making the most of the standing, experience and know-how of the two companies, we're inviting tourism professionals to trust us, work with us and correctly utilize the latest technologies in digital marketing to reach potential visitors, in a way that is relevant to what they're seeking, more personal and more economically viable. We can all directly and quickly adapt to the new conditions and show agility by using new methods that are proven to bring results. We can regard the future with positivity and hope for progress if we feel confident in the services we can apply."
Among other areas of expertise, Globe One Digital has successfully specialized in tourism communications and the hospitality business for over 15 years, focusing especially on helping businesses to raise their online revenue. "We are very excited that together with SWOT we will be able to design and materialize customized marketing strategies, offering the suitable foundations and supporting the rise of tourism economy" said founder & CEO of Globe One Digital Dimitris Papoutsis. "As a travel digital marketing agency our strategic collaboration with SWOT will not only expand our portfolio but will also offer the unique possibility to more tourism professionals to significantly increase their revenue and better position themselves in the market, at a time when it's proven that to promote a hotel in an effective way it's essential to have a strong digital marketing presence and result-oriented marketing."
For more information contact: +30 210 33 92 200, email: marketing@swot.gr
A few words about SWOT | Hospitality Management Company
Η SWOT | Hospitality Management Company, a certified partner of Marriott International, Accor, ΙΗG, Radisson Hotel Group και Nikki Beach Hotels & Resorts, with specialized professional knowledge of the Greek and international market, covers the integrated & consulting management of hotel units, sales promotion, revenue management, digital marketing & communication services, but also consulting financial services for every professional in the tourism industry.
A few words about Globe One Digital
As one of the most highly recognized Digital Marketing Agencies in Greece, with over 20 years' experience, Globe One Digital has offered its services to 100+ international brands and over 2,000 clients. Meanwhile it has been included in the Top 100 Fastest Growing Businesses in Europe "Inc 5000" List! The innovative ROI & Sales-Driven Performance Digital Agency is known for its repeated success in growing brands as well as significantly boosting its clientele's revenue, offering services such as Google Ads/PPC, Social Media, SEO and Web Design & Development.